Fraser Stream Integration
Fraser Stream Integration (FSI) is a powerful data transformation tool
that rapidly transforms structured ASCII text reports and delimited files
into various formats:
* FSI transforms text reports from any source into:
- Excel
- Professional looking PDF format
- Word, ADO Dataset
- XML with style sheets
* Extracts data from a text report and loads it into a database table
* Converts text reports or text documents into HTML, PDF or XML
and publish them onto the web
* Price starting at $399


Download


...Read More

Business Intelligence
Fraser Stream Integration extracts the data from your text reports
or delimited files and loads it into any database like SQL, Access
or Oracle. The loaded data can be processed and displayed with any
Business Intelligence or Reporting tool like Cognos or Crystal Reports


...Read More

Web Reporting
Our Web Reporting solutions have enabled clients to extract
documents like Purchase Orders or Sales Orders directly from text
reports and publish them onto the web for business partners
to view and download.

...Read More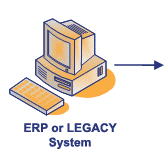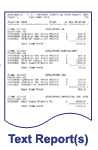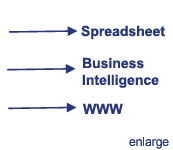 Let the technology do the work for you. Our unique approach has saved
companies time and substantial IT development costs in extracting data
from ERP and other legacy systems.

Data extraction should be simple and inexpensive.
Fraser Stream solutions are easy to use and require minimal setup.
We encourage you to try our products free of charge. Decide for yourself
if Fraser Stream solutions are right for you. Contact us for a free demo.